Today is Valentines day. As such I thought I'd share some of my top 5 Rom-Coms for valentines day.
Crazy, Stupid, Love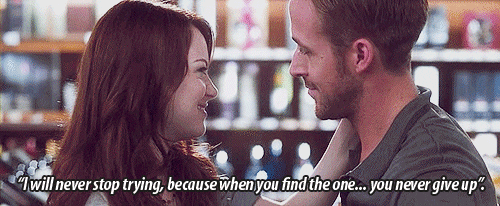 Whats not to love about this film ? I've been a huge fan of Ryan Gosling films ever since 'The Notebook'… if you take that and add Emma Stone into the mix, its a wonderful line up. Crazy, Stupid, Love is about who plays a sophisticated ladies' man Jacob (Ryan Gosling) who falls for a lawyer he meets one night called Hannah (Emma Stone). Much to suprise, not to mention mine she initally rejects his advances. Not that it stops Jacob chasing her and eventually in one of the most flirtatious, romantic scenes ever finally winning her over.
27 Dresses

27 Dresses is about a women called Jane (Katherine Heigl) who has been a bridesmaid too many times… 27 times to be exact. Jane has made a successful out of being a bridesmaid but never a bride. She's been in love with her boss George, for what seems like forever. However when her sister comes to town, she ends up getting engaged to the man of Jane's dreams (her boss). At this same time Jane meets a guy called Kevin (James Marsden) who is cynical but hansome and very attracted to Jane. Watch as Kevin begins to change Jane's life for the better, in one of the most quirky, funny films ive seen.
10 Things I Hate About You

The first time I watched this film, I completly fell in love with it and Heath Ledger. 10 things I hate about you, is about Kat,(Julia Stiles) a girl who opposes the mere thought of dating, especially high school boys. Kat has a younger sister Bianca (Larisa Oleynik) who is the complete opposite to her. Kats views impact her sister's love life, who's not allowed to date unless Kat does. That is until kat meets Patrick (Heath Ledger). You quickly see that the film is the classic high-school-girl-meets-bad-boy, they fall in love… in the most beautiful love story way ever!!
50 First Dates

Henry Roth (Adam Sandler) is your typical no strings attatched ladies man, that is until he meets Lucy. Lucy (Drew Barrymore) suffers from memory loss and struggles to remember one day to the next let alone any love interests,. until Henry Roth meets her. He's determined to make her remember because being with her is the only way he could have a full and happy life. A "Groundhog Day" allusion combined with a heartwarming love story. Such a heartwarming and beautiful film, that never gets old.
How To Loose A Guy In 10 Days

If you want something funny this valentines day, then thus film is for you. Benjamin Barry (Matthew Mcconaughy) is an advertising executive, he cuts a deal with his 2 female competitors that a big diamond account is his if he can make a woman of their choice fall in love with him in 10 days. At the same time Andie Anderson (Kate Hudson) decides to write a story on how to lose a guy in 10 days as a bet with her boss to be allowed to write more substantial stories. With both ben and Andi having hidden agendas, watch as the story unfolds.
Which film would you choose this Valentines Day?
Feel free to share your film suggestions?